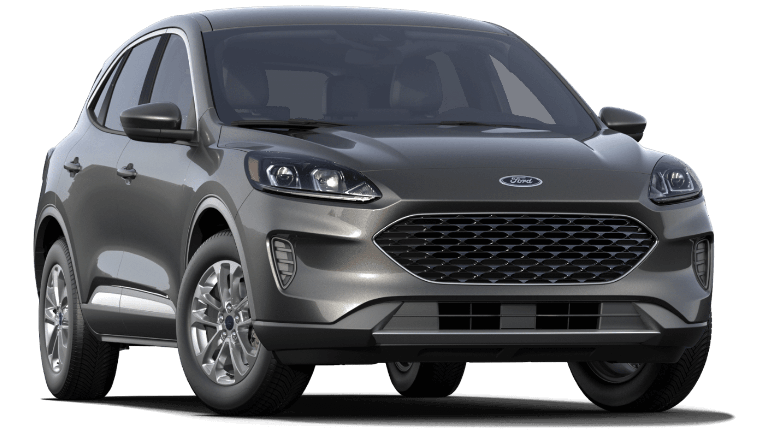 Time Left to Claim: Days Hr Min Sec
Ford Credit Red Carpet Lease
2020 Ford Escape
SE FWD
Per month for 36 months.
$2849 Cash Due at Signing.
Security deposit waived, taxes, title and license fees extra.
Call & Claim My Deal
Find My Escape
If you're looking to get behind the wheel of an exciting new Ford, but have questions about what that looks like for your budget, the team at Courtesy Auto and Truck Center in Thorp, WI, is here to help. We've put together this page outlining key lease and finance information to help answer your questions. Keep reading to learn more..
Why Lease or Finance the 2020 Ford Escape
U.S. News and World Report estimates three out of every ten new cars that leave dealership lots are leased. The majority are still purchased outright or through a financing package. The basic difference between leasing and financing a vehicle comes down to how much you pay for the car you drive, and if you actually own it. When you lease a car, you pay for the use of the car, which covers its depreciation in value over that time, in addition to other fees and interest. You don't own the car at the end of the lease. However, your payments will probably be less than those you would pay with a traditional financing package if you bought the vehicle outright. If you're interested in pursuing either a lease or finance deal with Courtesy Auto and Truck Center, you'll be glad you did. Our friendly and knowledgeable staff wants to help you get behind the wheel of the Ford model that's right for you at a price that fits your budget. Feel free to browse our inventory to see what's available at our Thorp, WI, dealership.
Lease Ending? Now What?
One of the beauties of leasing a Ford is the flexibility you experience at the end of your lease. At the end of your lease, you can: buy or lease a new Ford, purchase the Ford you've fallen in love with, or return your leased vehicle. About six months before your lease is up, you'll want to decide which course of action you're going to take. Three months to lease-end, you will want to contact us at (888) 460-8256 or contact a specialist online and we'll talk you through your next steps. Whether you decide to go home in a new and upgraded Ford at the end of your lease, or explore your financial options for making your favorite Ford a permanent fixture in your fleet, the team at Courtesy Auto and Truck Center is ready and willing to help.