Are you in need of some help with your vehicle, but you don't know where to turn? You are not alone! Our accomplished collision repair team has the parts and resources your car needs to get you back to your daily routine. Review this collision repair guide crafted by the experts at Courtesy Auto & Truck in Stanley, WI, to discover how we can support you. If you have any questions or you would like to schedule an appointment, please contact our team by calling (888) 452-5380.
 
What to do if you're in an accident
One thing people tend to think is, "It will never happen to me." The reality is any time you slide behind the wheel to drive, an accident is a very real possibility. In the event of an emergency, you should know how to properly respond. View the steps below in the event of a car accident:
Pull over and call 911
Exchange car insurance information
Take pictures
Get a police report
Seek medical attention if needed
Keep a file for accident-related documentation

We work with your Insurance!
Courtesy Auto & Truck works with all insurance companies to help you when and where you need it the most. You will also encounter our highly skilled technician team readily available at our on-site body shop prepared to get you back on the road as quickly as possible.
24-Hour Towing Service
Courtesy Auto & Truck is committed to exceptional service to help our clients get to where they need to be in a moment's notice. Never fear one small hindrance again since our team has your back.
Free Loaner Car
Confidently drive one of our free loaner vehicles until your car is back in proper working condition, courtesy of our dedicated collision repair team.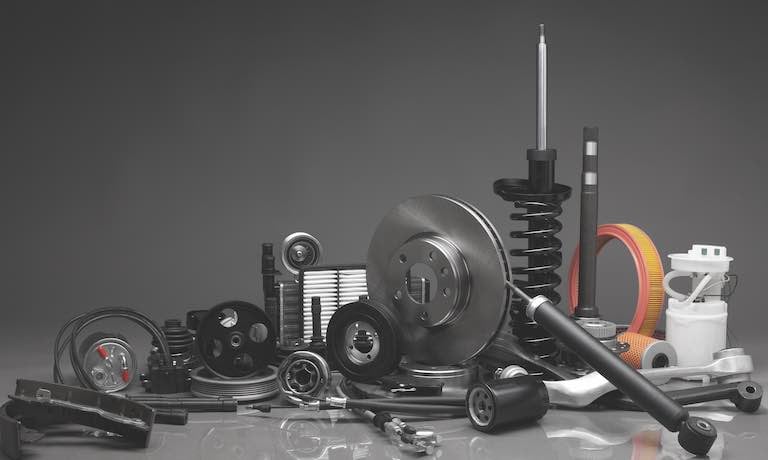 Quality Service & OEM Parts
Here at Courtesy Auto & Truck, we deliver outstanding service on Ford models and all other vehicle brands. As our devoted mechanics work to provide your vehicle with the proper parts distinctly designed by your auto manufacturer.
Collision Repair Services
Considering the amount of damage your vehicle goes through in the event of an accident, our team is trained to expertly fix common collision repairs. View collision repair services Courtesy Auto & Truck offers below:
Frame straightening
Bumper and suspension repair/replacement
Damaged parts replacement
Auto body painting
Why Choose Courtesy Auto & Truck?
Our team here at Courtesy Auto & Truck is equipped to meet all of your automotive needs. From our showroom featuring all new Ford cars and our pre-owned car lot, we have a wide selection for you to choose from. You may also benefit from our finance center and our car service and maintenance center. Staffed with people dedicated to quality care for your vehicle and a commitment to exceptional relationships with our clients, our collision center is here for you and your family. If you have any questions about what our team can do for you, please call our sales representatives at (888) 460-8256.